16 May 2017
We arrived in Madeira around lunchtime. After checking into our hotel we decided to explore the beautiful city of Funchal on foot. I will never tire of admiring this small piece of paradise.
...eye candy of a place.
The west side of town is where most hotels are situated
The town centre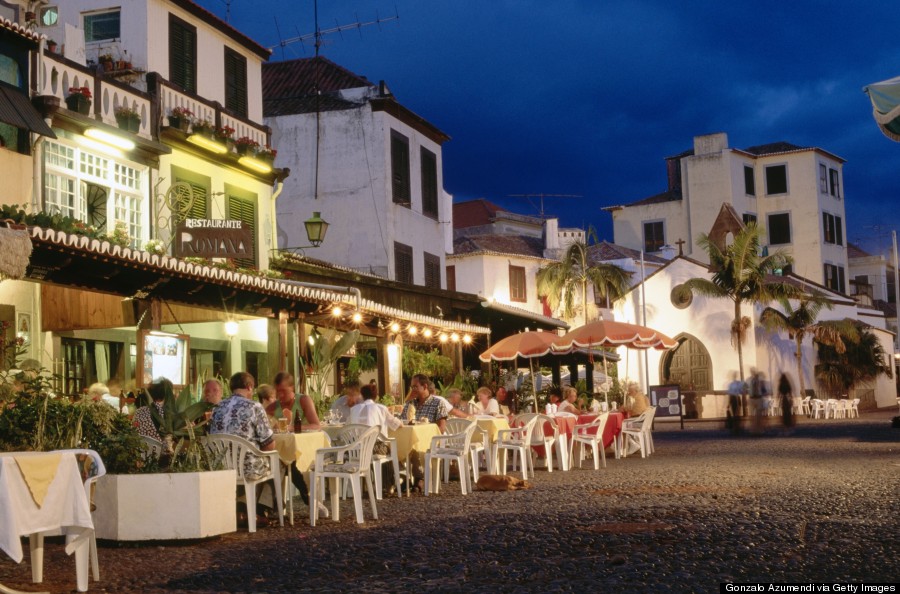 The old part of town dates back to the 15th century. You wouldn't think it as it is pristine and charming.
Shall we go for a swim at the newly-refurbished Lido?
Yes. Brilliant access to the sea makes this giant sea-water pool the local's favourite.
Porto Santo Island
We took the ferry across to Porto Santo and stayed two nights in this tiny sandy island. Some 2000 people live here, but the summer tourists bolster that figure many times over. Quality hotels, a good golf course, great food and peace of mind makes this island a firm favourite with all who visit.
Christopher Columbus lived here after discovering America (see his house below, now a museum) He married the Porto Santo governor's daughter and turned his back on the chaotic and war-ridden continent of Europe. There are many theories attached to his perceived nationality, but it seems most likely he was Portuguese, annoyed at Henry The Navigator's refusal to sponsor his trip to reach what he believed would be the East of India, and angrily opted to work for Spain. The Spanish court were more obliging and gave him the four ships and crew he needed. Had Columbus been Italian as is the general held belief, it would've been unlikely he'd want to settle and eventually die in Porto Santo.
Seven kilometres of beach provides more than enough room for all
Christopher Columbus' house
Landed after 3 hours sail.






The three "uninhabited" islands know as the Desertas are a nature reserve and home to the last colony of the endangered European Monk Seal. There are approximately 40 specimens left. The government prohibits all fishing in the area and controls landing activity. Teams of biologists live on the islands on six- month shifts, in the only building there, for the sole purpose of studying and protecting the seals, the Desertas tarantulas and a sea bird species that only nests there. A handful of tourists per day are allowed to land for a couple of hours, under strict supervision from the Park Rangers.




We had the pleasure of seeing a young pup swimming by the caves but were not quick enough to photograph it. I'll just borrow someone else's pic.







Dad Pereira
Back to Madeira and I persuaded my dad to come to my gig at the fancy Hole In One Pub. The resident singer/musician Louis Salvador, a friend of mine, allowed me to split the gig and play an hour and a half. I loved being back at the Hole after a four year absence.
One hell of a pub with a garden to die for.
Louis helping me set up. Thank you mate
Visiting my nephew Dieter resulted in an impromptu session, of course.
Being back in Madeira is both emotionally gratifying and painful, as it brings back memories of my dear mum who passed away six years ago. The drive to Monte, where she lived, is no longer a joyful experience. Mum would have loved to meet Miss P and see me happy and settled. She always wanted the best for me.
We'll be back very soon, that's for sure. The eyes and heart demands it.
Ciao Madeira x